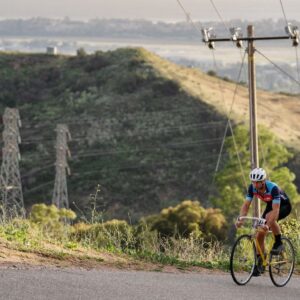 Rural Electric Co-op
Rural Electric Co-op
Here at POW Action Fund, we're big fans of sourcing our power locally, which is why we're supporting the Rural Electric cooperatives initiative. Rural Electric cooperatives are non-profit electric utilities that are member-owned and were first created in the 1930s with the goal of providing energy to rural communities. Not only do you get to decide on where the power comes from and when, but you get to elect the people who run them.
These elections are important because the races typically receive a very low voter turnout and they have favored more traditional energy sources. As a member of a Rural Electric co-op you get one vote in a board of director election. That board then governs the cooperative and hires staff. If we elect officials who have a vision, not only can we source cleaner, cheaper energy, the co-op will also build clean energy jobs and solutions right in our own communities.
In 2023,  POW Action Fund worked with nine renewable energy champions from eight REC's in Colorado, Montana and Wyoming, including Mountain Park Electric, Empire Electric, Sangre de Cristo Electric Association, La Plata Electric Association, Holy Cross Electric, Lower Valley Electric, Missoula Electric Cooperative and Flathead Electric Cooperative. As a result, these REC campaigns proved themselves effective with four of POW Action Fund's endorsed candidates winning their elections, including Jeff Fiedler from Sangre de Cristo Electric Association, David Luschen from La Plata Electric Association, Max Moran from Lower Valley Energy and Alex DeGolia from Holy Cross Electric.
Congrats to our Clean Energy Champions:
Jeff Fiedler, Sangre de Cristo Electric Association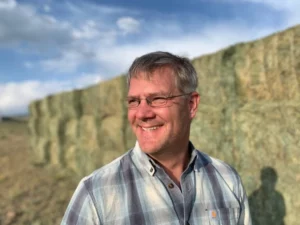 About Jeff Fiedler:

Commissioner Jeff Fiedler is serving his first term, having been sworn in on January 12, 2021. Fiedler previously served on the Lake County School Board and the Lake County Build a Generation Board. Professionally, he worked for over 25 years on climate policy for The Nature Conservancy, American Forests and other organizations. Fiedler brings an ability to synthesize technical, economic, legal and policy information in service of a clear strategy.
David Luschen, La Plata Electric Association
About David Luschen: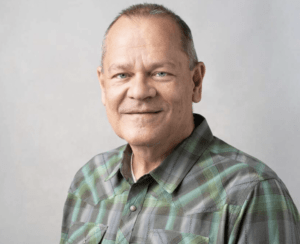 David Luschen has extensive experience in energy transmission, including  helping site and develop transmission lines. Growing up in Texas, Hurricane Harvey was his "aha"  moment when he realized that climate change was happening and that he should be supporting the clean energy transition by advocating for clean and affordable renewable energy.

Luchen's goal is to incentivize the generation and transmission of renewable energy in the La Plata area, including supporting the Hermosa Solar project. He also wants to retain good leadership in the La Plata Electric Coop Board of Directors.
"I am humbled to be elected to the LPEA Board of Directors serving District 4. As a member of POW, I want to thank POW Action Fund, Lindsey Halvorson and Sarah Sturm for their support. It was so cool having Sarah help with my campaign canvassing on her bike and I loved her awesome campaign video!
This support will help me fulfill our vision of LPEA's future to have clean, abundant and sustainable Energy!!! Thank you again POW Action Fund!"

—DAVID LUSCHEN
Max Moran, Lower Valley Energy Cooperative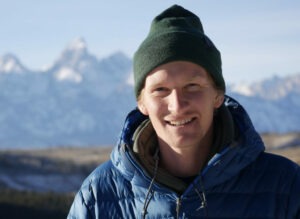 About Max Moran:
Max Moran is a licensed civil engineer based out of Western Wyoming working in construction, energy and sustainability with the goal to help local businesses and families bring big complex projects to life and protect their bottom line. He is a proud member of Lower Valley Energy Cooperative and is committed to build the energy future the community deserves.
"As an engineer, he gets to see the cost savings, local economic opportunities and security that new technologies are bringing to local businesses and families every day. Moran will help make sense of these changing technologies and markets – and will bring his passion for energy and professional expertise directly to the community. This was an incredible experience and I really can't thank POW enough for all the help. I am beyond grateful that my friend and POW Creative Alliance member Clayton Herman established this communication and you were so quick to contribute funding, expertise and support for this election. I can confidently say that without the help of POW I don't think we could have pulled this off."

—MAX MORAN
Alex DeGolia, Holy Cross Energy
About Alex DeGolia: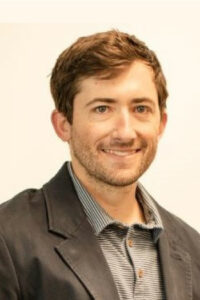 Alex DeGolia has served on the Holy Cross Energy board for the last three years bringing professional experience in energy policy and dedication to a sustainable future to the community. DeGolia is committed to continuing to bring the cheapest and most reliable electricity in Colorado back to his community with the goal of being 90% clean and renewable electricity by the end of 2024, and 100% by 2030.
DeGolia has dedicated his career to implementing solutions for a healthier, more sustainable and prosperous future both locally and globally. He currently works in climate policy for the Environmental Defense Fund, a national non-profit organization.