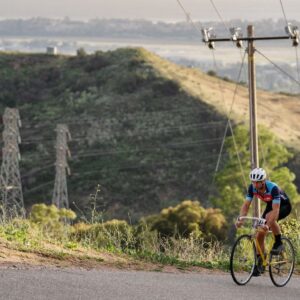 Rural Electric Co-op
Rural Electric Co-op
Here at POW Action Fund, we're big fans of sourcing our power locally, which is why we're supporting the Rural Electric cooperatives initiative. Rural Electric cooperatives are non-profit electric utilities that are member-owned and were first created in the 1930s with the goal of providing energy to rural communities. Not only do you get to decide on where the power comes from when, but you get to elect the people who run them.
These elections are important because the races typically receive a very low voter turnout and they have favored more traditional energy sources. As a member of a Rural Electric co-op you get one vote in a board of director election. That board then governs the cooperative and hires staff. If we elect officials who have a vision, not only can we source cleaner, cheaper energy, the co-op will also build clean energy jobs and solutions right in our own communities.
In 2023, POW Action Fund is working with the following Electric Cooperatives:
Missoula Electric Cooperative
Election day is March 18, 2023
Learn More
Flathead Electric Cooperative
Election day is May 19, 2023
Learn More
La Plata Electric Association
Drop off your ballots by June 8, 2023
POW Action Fund supports David Luschen for the Board of Directors
About David Luschen:
David Luschen has extensive experience in energy transmission, including  helping site and develop transmission lines. Growing up in Texas, Hurricane Harvey was his "aha"  moment when he realized that climate change was happening and that he should be supporting the clean energy transition by advocating for clean and affordable renewable energy.

Luchen's goal is to incentivize the generation and transmission of renewable energy in the La Plata area, including supporting the Hermosa Solar project. He also wants to retain good leadership in the La Plata Electric Coop Board of Directors.

Learn More

Mountain Park Electric
Election day is May 10, 2023
POW Action Fund supports Joe Smyth for Board Member
About Joe Smyth:
Joe Smyth is a Research and Communications Manager for the Energy and Policy Institute based in Fraser, Colorado. He has worked on climate and energy policy since 2007, as a researcher, writer and organizer. He is a member-owner of an electric cooperative in Colorado and has investigated a variety of energy issues in the West, including the federal coal program, restrictions on distributed renewable energy development and electric cooperatives.
"I've worked as a clean energy advocate for 15 years, and I'm excited about new opportunities for non-profit utilities like Mountain Parks. Thanks to technological advances and new policies, we can now reduce costs with renewable energy, while keeping more of our energy dollars invested in our community and less paying for fuel at distant power plants."
Learn More
Sangre De Cristo Electric Association
Turn in your ballots by June 8, 2023
POW Action Fund supports Jeff Fiedler as Board Chair
About Jeff Fiedler:
Commissioner Jeff Fiedler is serving his first term, having been sworn in on January 12th 2021. Fiedler previously served on the Lake County School Board and the Lake County Build a Generation Board. Professionally, he worked for over 25 years on climate policy for The Nature Conservancy, American Forests and other organizations. Fiedler  brings an ability to synthesize technical, economic, legal and policy information in service of a clear strategy.

Fiedler believes: Sangre de Cristo Electric Association (SDCEA) is a vital part of the Upper Arkansas Valley community. "As an SDCEA Board member, I will ensure that we work together on a responsible and affordable electric energy future." 
Learn More
Empire Electric Association
Mail-in Ballots are due June 10, 2023. Annual meeting and in-person voting June 15, 2023.
POW Action Fund supports Jen Magnuson and Elise Goggin for the Board of Directors
About Jen Magnuson:
Jen is a sports photographer living in Mancos. She is a photographer, adventurer, Ironman, Appalachian Trail LASHER, JEEP lover and craft beer enthusiast. Climate change is her top concern for the future. By advocating for clean and affordable renewable energy, she wants to use funds from the Inflation Reduction Act (IRA) to help Empire Electric Cooperative become better equipped for renewable energy.
About Elise Goggin:
Elise Goggin is a Geophysicist based in Cortez. She drives an electric vehicle and has solar panels, resulting in 100% renewable energy for her personal uses. Her goal on the Board is to better situate solar energy in the region as a main energy source. As an advocate for clean and affordable renewable energy, she is committed to getting better energy rates for her community by leveraging funding from the Inflation Reduction Act (IRA).
Learn More