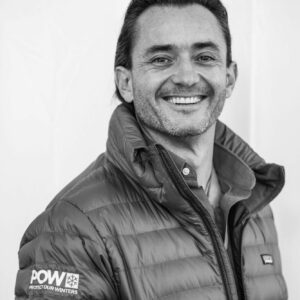 Mario Molina, Executive Director
An avid alpinist, snowboarder, mountain biker, guide, and life adventurer, Molina previously served as international director at The Climate Reality Project, where he designed the organization's climate leadership trainings and oversaw its post-Paris Agreement international strategy. Prior to his work at Climate Reality, Molina led strategy and programs as deputy director at the Alliance for Climate Education (ACE).
Molina grew up in the highlands of Guatemala and has a deeply rooted respect and relationship with the mountains and outdoor culture. He has trained corporate leaders, government officials, NGO groups, athletes and activists, on climate change strategies, communications, and engagement. He has spoken widely on climate policy including for the World Bank, IBM, the Mexican Senate, the Brazilian Forum on Climate Change, and various global stages. Mario now calls the Rockies home, where he lives with his wife and peak-bagging Australian Shepherd outside Nederland, Colorado.